Grooming
All grooms include a bath, blow dry with warm air, ear plucking and cleaning, breed specific haircut or cut of your choice, and nail trim which includes hand filing with an emery board. Anal glands can be expressed for an additional fee. You must specify at drop off with a receptionist that you'd like that service done while your pet is here for grooming.
Grooming FAQs:
How do I book an appointment for grooming?
Booking an appointment for grooming is easy! Call us at 518-346-2030! Our reception team can book your pet's appointment, determine if your pet needs any vaccines, and answer any questions you may have. We typically book 4 to 7 days out. During the holiday season, expect to book an appointment a few weeks out, we do keep a waiting list for cancellations during busy times. We do our very best to accommodate our client's appointment needs.
Is there a late/no-show fee?
Any clients that show up 10 minutes + late for their appointment will be charged a $10 late fee. It is also at the groomer's discretion whether she will still groom the pet. Any client that does not show for their appointment or if they do not give us 24 business hours for cancellation will be charged a $25 no-show fee.
What are the requirements for grooming?
We require that all pets be up to date with our hospital's vaccine requirements for grooming and that they have been brought up to date at least two weeks prior to the appointment. This is to ensure that all pets at our hospital are kept as safe as possible, including your furry friend!
Dogs: Current Rabies, Distemper and Bordetella (Kennel cough). The Bordetella is required every year.
Our groomer does not groom cats.
Need Vaccines?
Your pet must be up to date before the grooming and vaccines need to have been given at least two weeks prior. We can perform an exam on your pet at the time of the grooming, but you must be present. For example, if you selected a drop off time of 9am, we could perform the exam before you leave, or even do it at time of pick up. An estimate is available upon request at every check-in. Full payment is required at the time of pick up.
When can I drop off and pick up?
We schedule drop-off appointments starting at 7:40 AM and ending at 10:00 AM Monday through Friday. If you wish to speak with our groomer Elan at drop off, please make sure you let us know when booking your appointment. We do not have a "start-to-finish" salon, meaning all our grooms are dropped off in the morning, individually washed and dried, and groomed throughout the day. It is very important to us that you be on time for your appointment. This allows Elan the time to admit each patient in the morning and to discuss your pet's needs that day. Elan likes to take the time to get to know all her clients and their pets. It is important to her to build a relationship with every pet she works with. She keeps a record for every visit for each pet with notes about the haircut, coat condition, and demeanor. Elan will call when your pet is done. Your pet can stay with us the whole day (5:30 pm is the latest pick up) free of charge.
How much does grooming cost?
Our prices for grooming are based on breed, size, haircut, and condition of coat. We have a general price list based on breed; however, your grooming price could vary. Prices are before tax. We are happy to offer you a quote for grooming anytime.
What happens if my pet has mats?
Have you ever had a ponytail too tight, or your hair was bunched up and stuck together? A mat can feel the same way to your dog or cat. The constant pulling on the skin can cause sores. Untangling can be extremely painful for a pet, however, shaving mats off may be best for your pet. When it comes to matting, prevention is key. We highly recommend a regular schedule to keep your pet's skin clean and free of matting. A de-matting fee of $20/hour may be applied to your pet's groom if applicable.
What if my pet has behavioral or medical needs?
We are willing to work with dogs that have a difficult time at the groomers. Please share with us any concerns that you have about your pet's health or behavior, so we know ahead of time. Please let us know if your pet has issues with biting or anxiety. If your pet requires sedation or you think they may need sedation, please make Elan and our receptionists aware. Sedation for grooming requires signed authorization with an exam and blood work. An estimate is provided for every pet requiring sedation. Full payment is required at the time of pick up.
Photo Gallery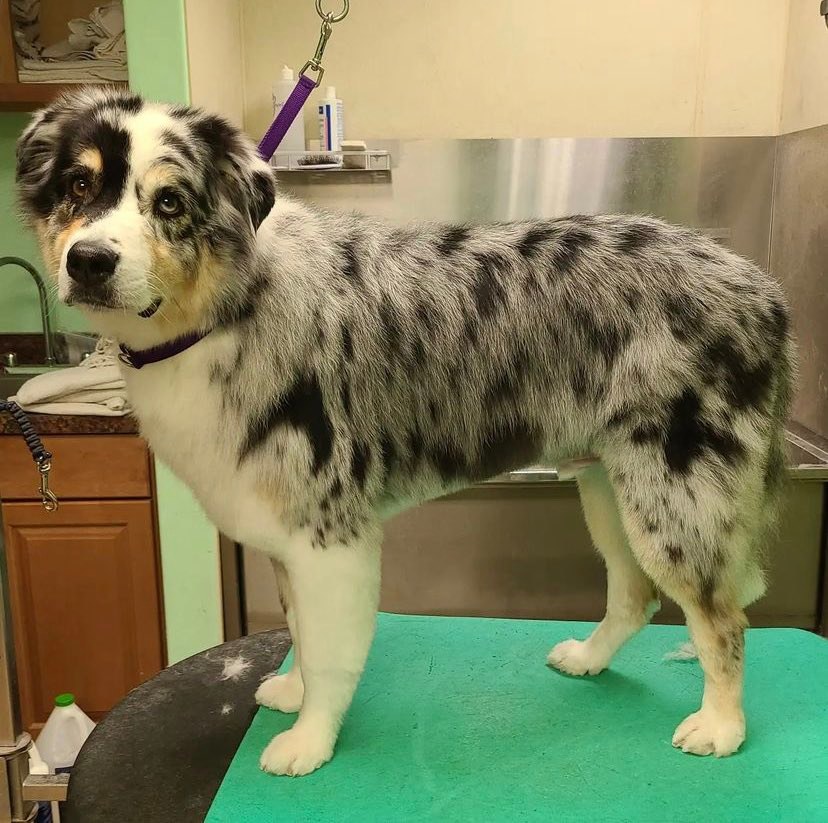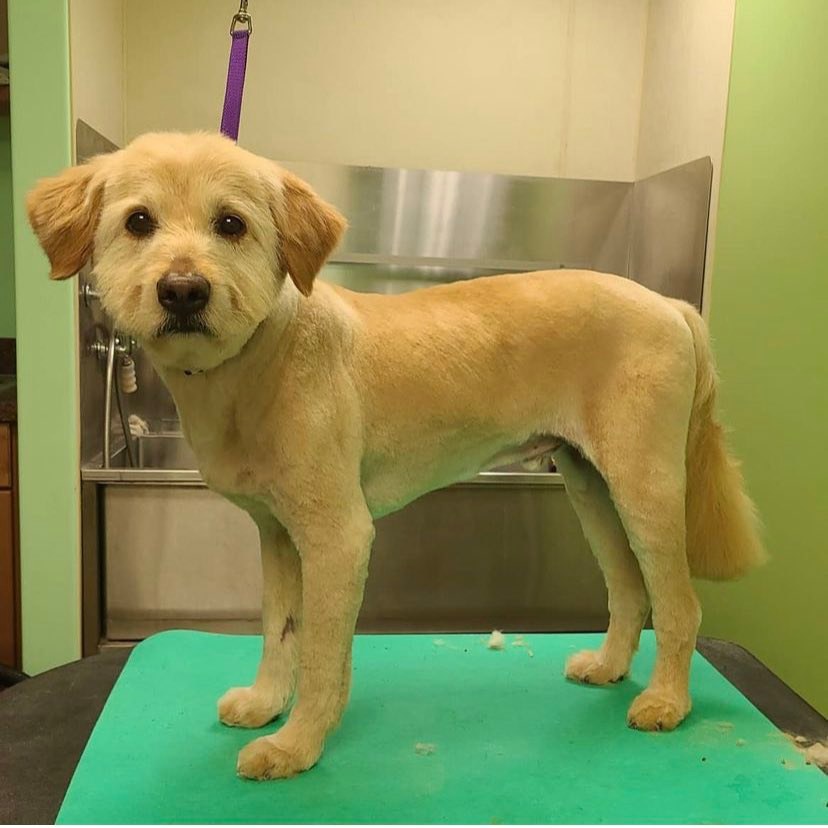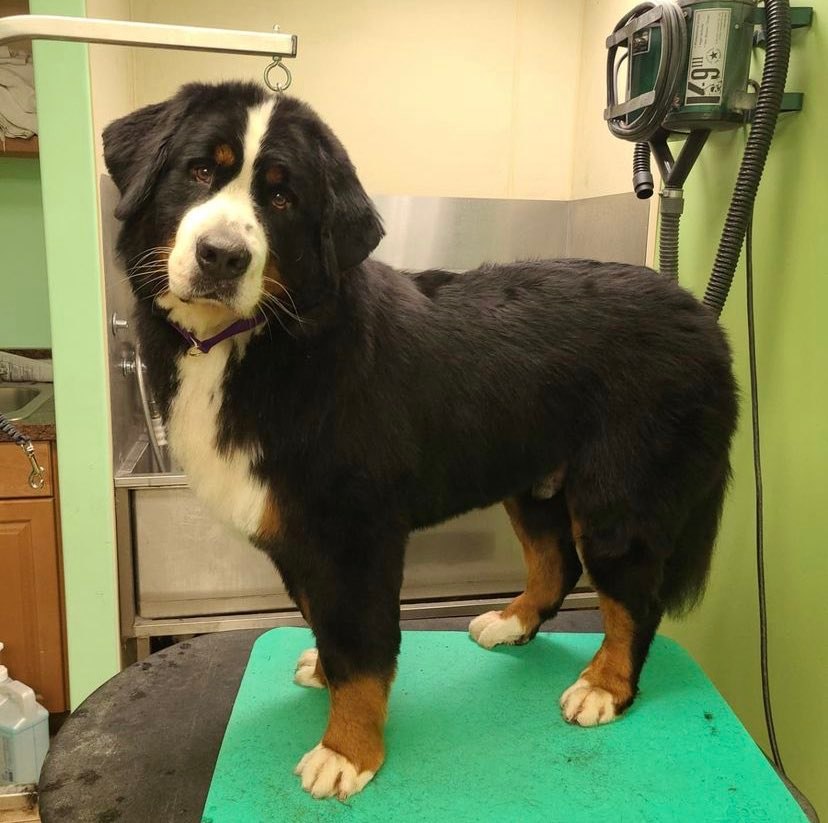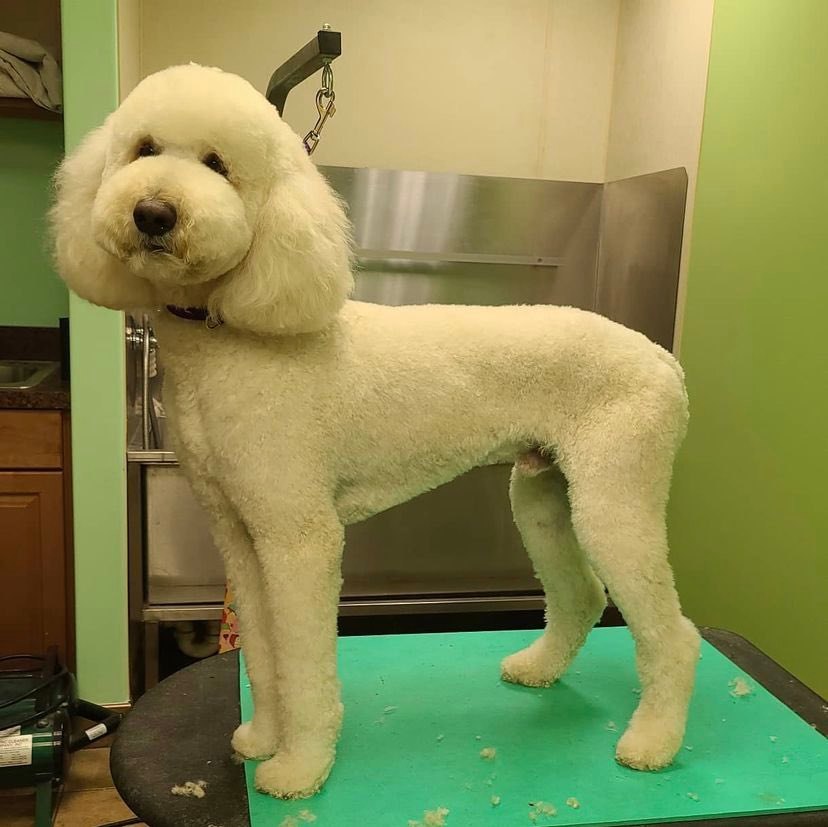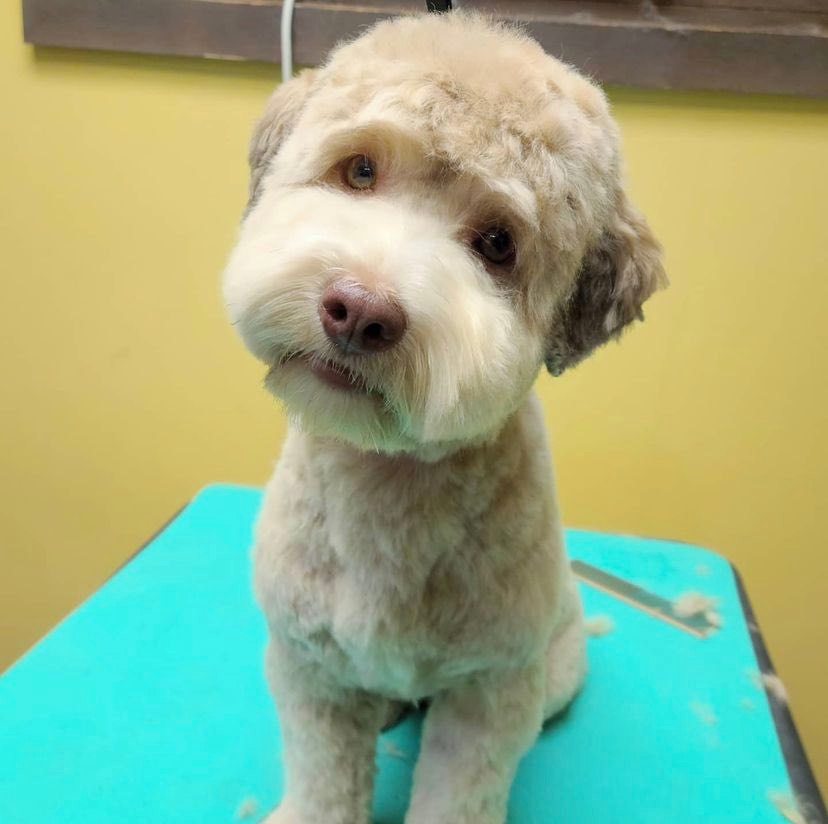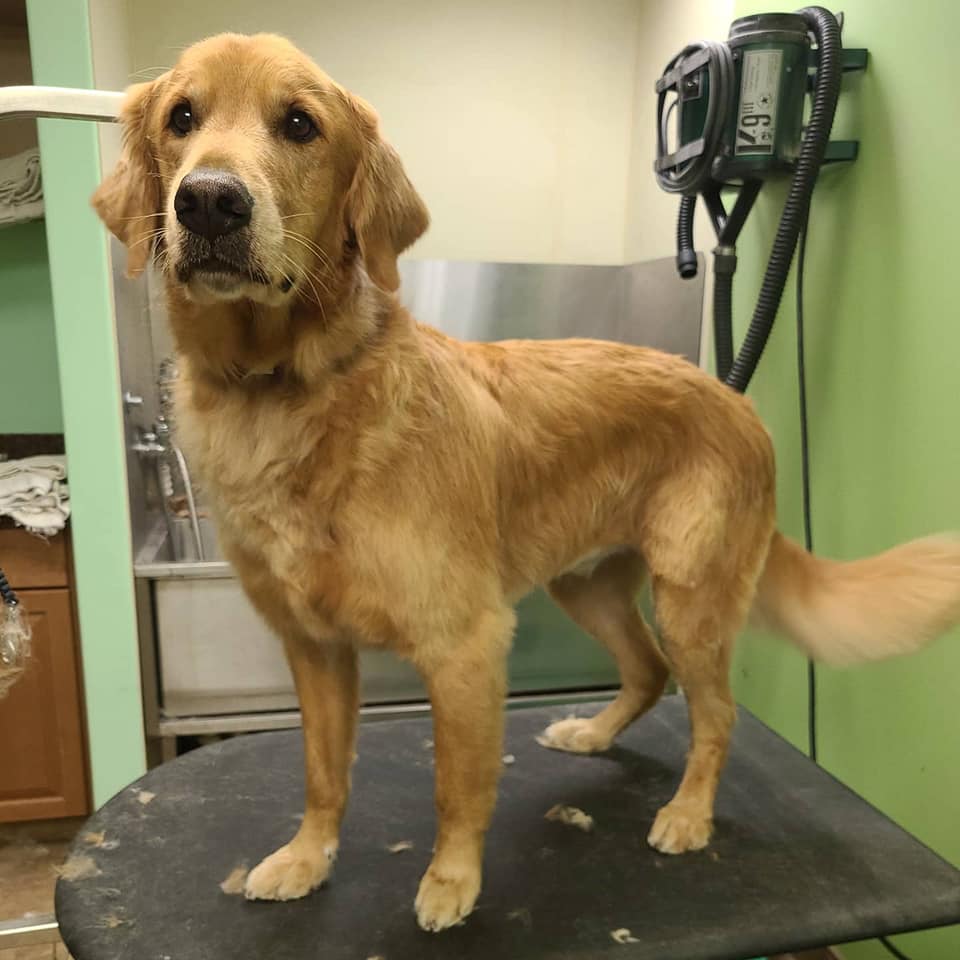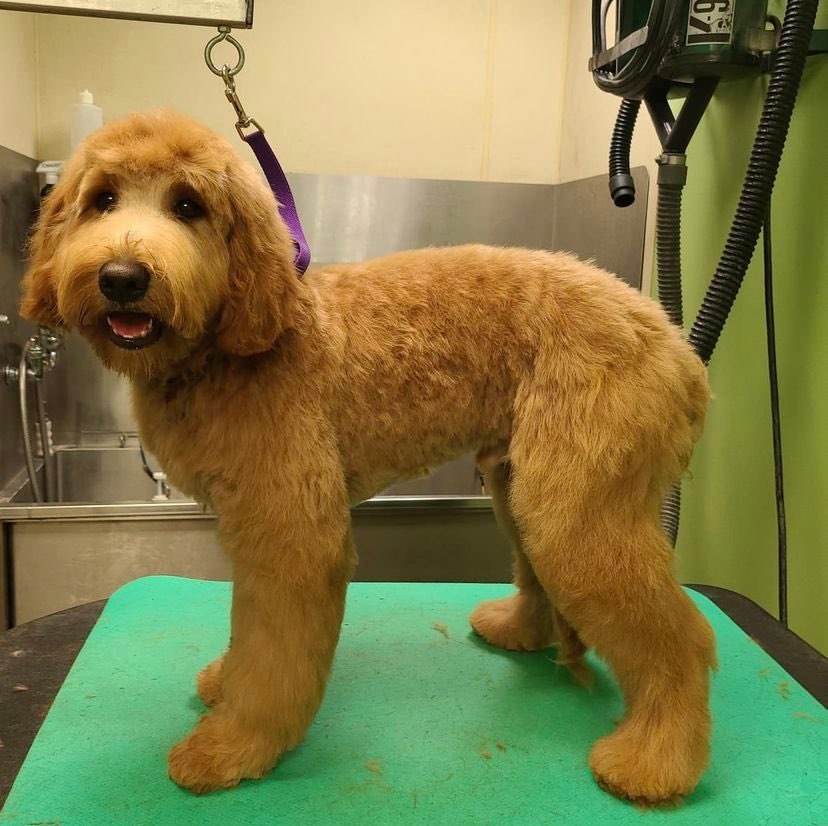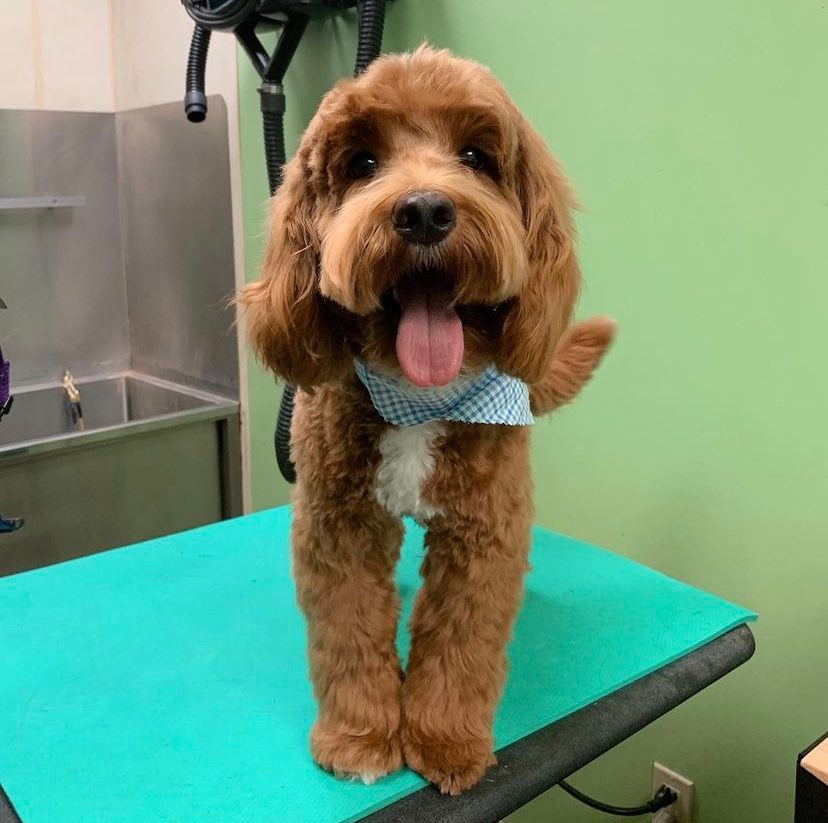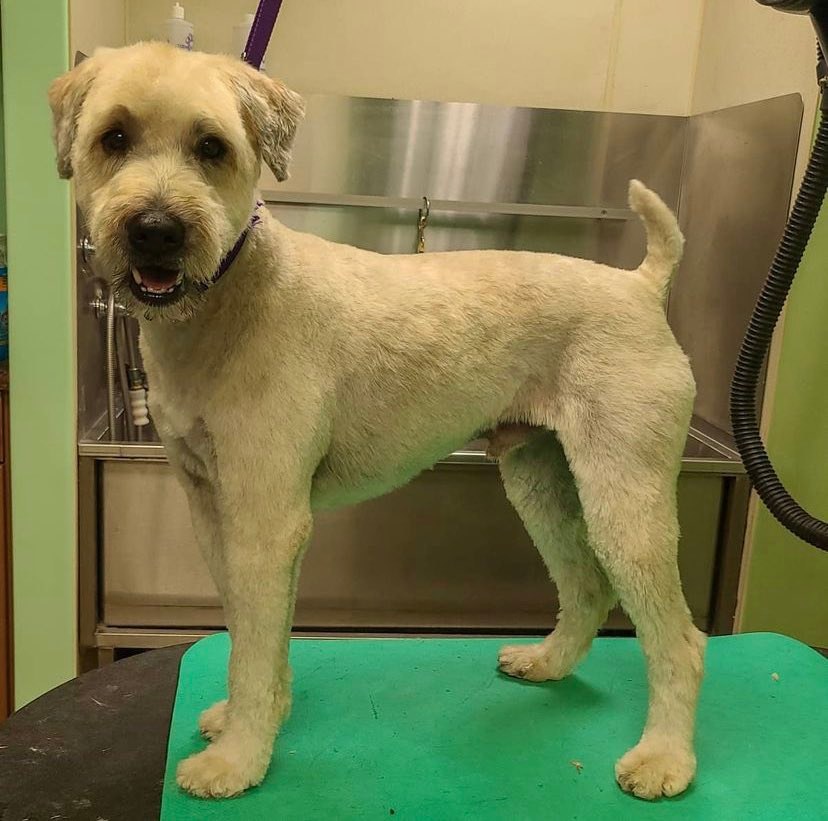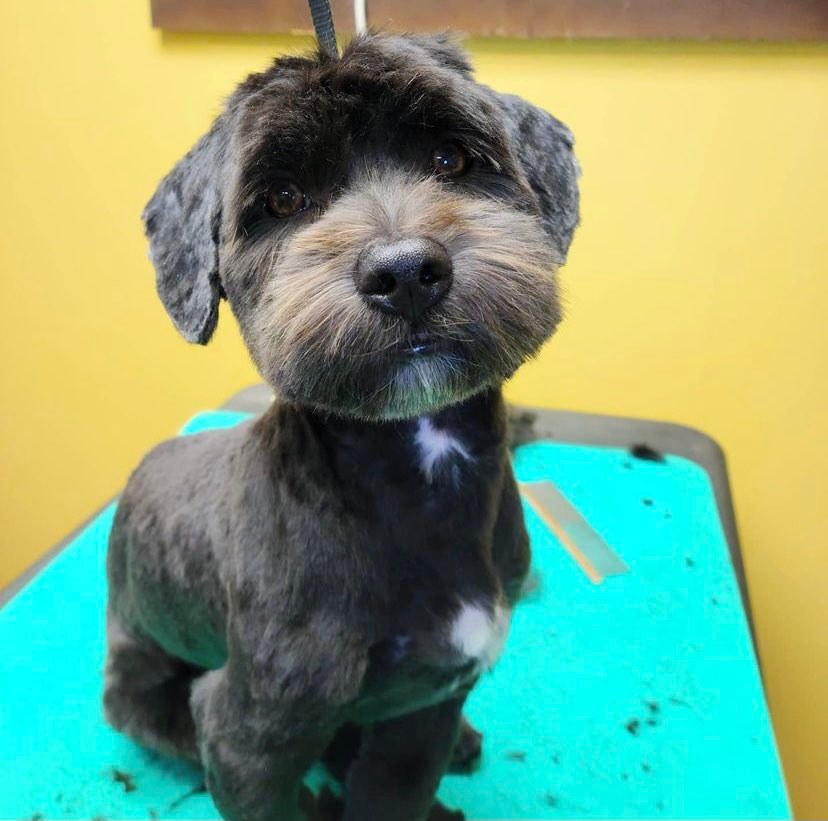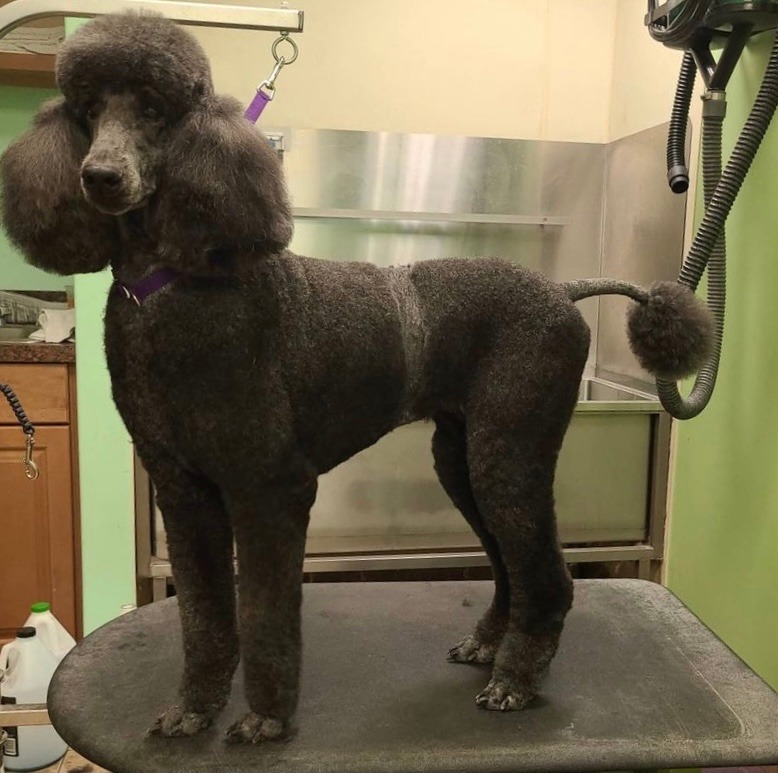 ×